Non-EU Student Exchange Program
Students of the University of Vienna are offered the possibility of participating in the Non-EU Student Exchange Programme by spending one or two semesters at a partner university in North or Latin America, Australia, Asia, Africa, Russia or the Ukraine.
This is possible provided the desired host university has concluded an exchange agreement with the University of Vienna.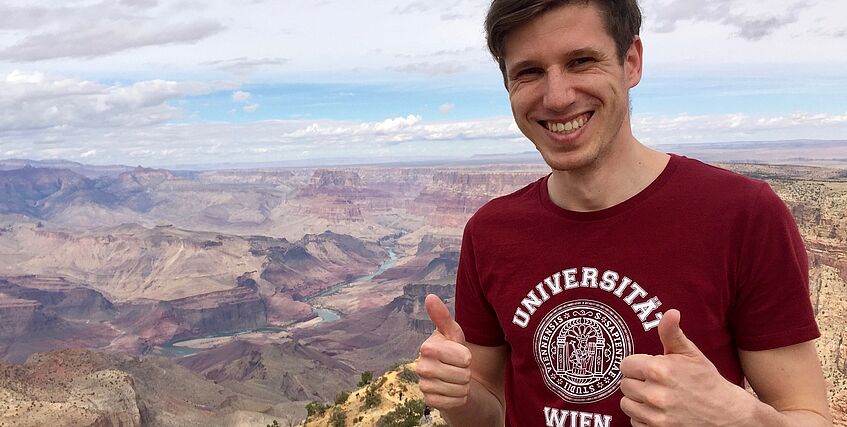 News
New partner university in Japan
The University of Vienna has a new student agreement with the Kanazawa University in Japan. Appications for the academic year 2022/23 are open until November 1, 2021.
Update
Stays abroad from June 2021 on
The regulations for student stays abroad in countries with a Covid-19 related travel warning will be changed. From 1 June 2021, students will be able to go abroad even if there is a Covid-19 related travel warning for the respective country (security levels 5 & 6 according to the BMEIA).

The International Office will inform about details of the new regulation as soon as possible (probably by mid-May). Students who have already been nominated will be contacted directly by the International Office.
Exchange placements
You can find the right partner university for a stay abroad within the Non-EU Student Exchange Programme here.