Webinar between Fudan University and University of Vienna brings strategic partners closer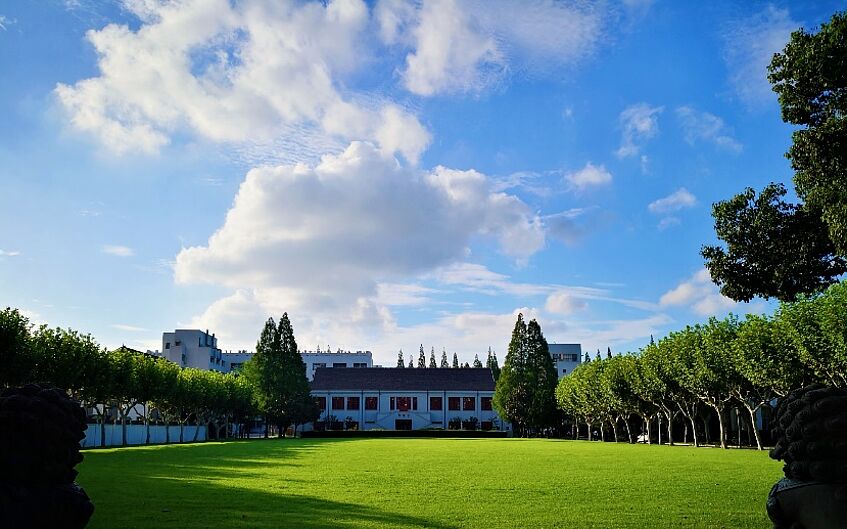 Webinar between Fudan University and University of Vienna brings strategic partners closer
In times of Corona, research collaborations with the Strategic Partner Universities continue in new digital ways. The group of Prof. Zimeng Wang from the Department of Environmental Science and Engineering at Fudan University hosted a Special Webinar with the group of Prof. Thilo Hofmann from the Center of Microbiology and Environmental Systems Science at the University of Vienna. "Corona has shut down our wet lab, but we still have matlab", Prof Zimeng Wang jokingly opened the webinar, implying the uniqueness of using artificial intelligence to study environmental geoscience problems. The seminar was also joined by Prof. Dan Giammar, professor at Washington University in St. Louis, a former visiting professor at the University of Vienna. About 30 scientists from various regions of the world participated in the webinar which was additionally followed by more than 600 guests via a live stream.
Artificial Intelligence in Environmental Sciences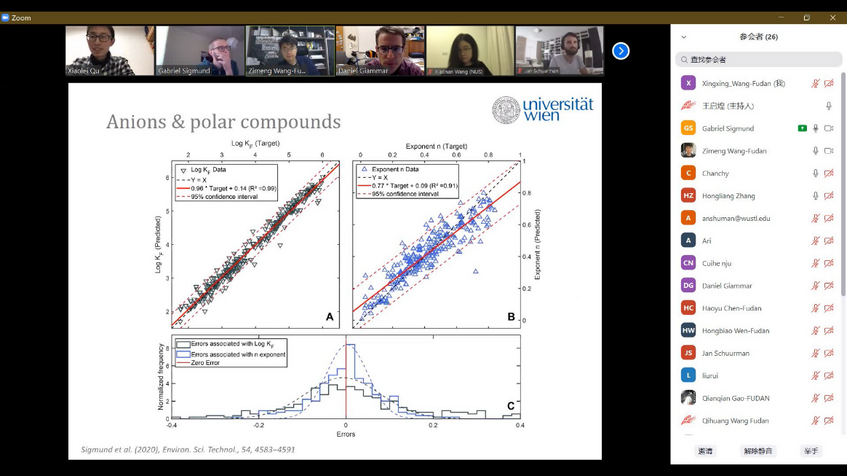 Artificial Intelligence in Environmental Sciences
The webinar on machine learning approaches to predict the sorption of polar and ionizable organic contaminants to carbonaceous materials was given by Dr. Gabriel Sigmund from the University of Vienna together with his collaborator Dr. Mehdi Gharasoo from the University of Waterloo, Canada. "This webinar was an important step towards fostering shared research interests and discuss future plans to intensify collaborations with our colleagues from Fudan University" explained Prof. Hofmann following a very fruitful digital exchange.
Prof. Zimeng Wang particularly underlined Dr. Gabriel Sigmund´s and his colleagues work, which was recently published in the Environmental Science and Technology, the flagship journal of the field, stating that "interfacial adsorption processes have generated tons of data in the literature. It is imperative to re-synthesize the data and bring in multidisciplinary techniques, including data science, to rejuvenate this topic and to better serve practical environmental applications." Prof. Wang further explained the shared research interest between Fudan University and the University of Vienna pointing towards future joint collaborations: "Through our interactions, we look forward to collaborations where we can contribute more chemical robustness to pure data driven models, for example through chemical speciation calculations."
Tightening Future Cooperation in Environmental Geosciences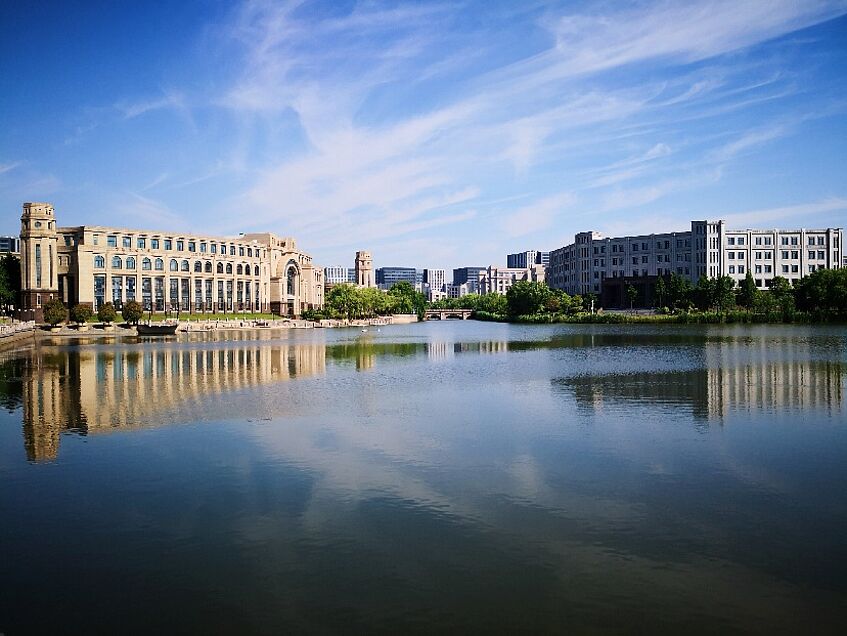 Tightening Future Cooperation in Environmental Geosciences
Both the University of Vienna and Fudan University have strong environmental geoscience programs and the groups are planning to increase joint research activities and make use of synergies between the respective research interests. "I look forward to intensifying our cooperation and foster our mutually beneficial collaborative framework" Prof. Thilo Hofmann explained. "Our universities have been enjoying a strategic partnership since 2019 and we look forward to further exploring the map of environmental geoscience within this collaborative framework." concluded Prof. Zimeng Wang.