Circle U. is a network of research-intensive universities from across Europe which embraces the European identity in all its diversity and its openness to the world. Circle U.'s members are the University of Vienna, Aarhus University, Humboldt-Universität zu Berlin, Université Paris Cité, University of Belgrade, UCLouvain, University of Oslo, King's College London and the University of Pisa. The University of Vienna shares a relationship of trust and a commitment to a common vision for Circle U.'s future with these universities, which makes an excellent foundation for future collaboration. The University of Vienna already has many cooperation activities with these universities, which will now be expanded significantly within the framework of Circle U. Circle U. is one of 41 university alliances which were founded in recent years as part of the European Union's "European Universities Initiative", which was initiated by President Macron.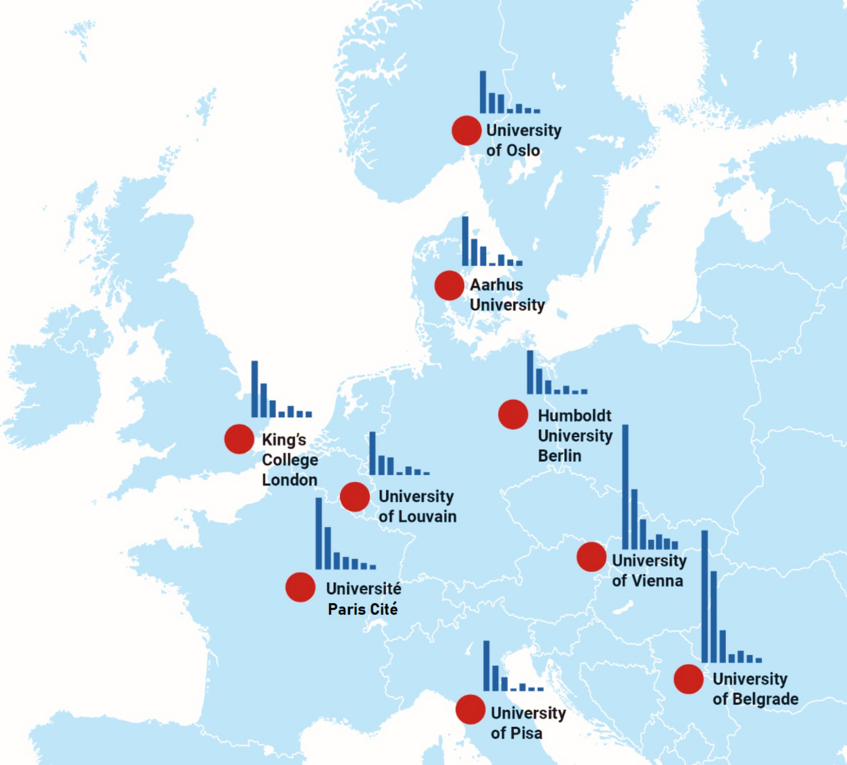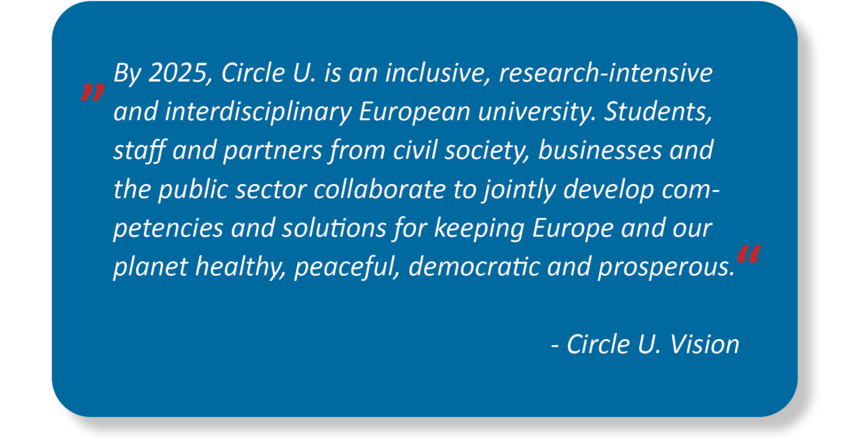 Open Calls & Opportunities
ERIA
A new project to boost the research and innovation dimension of our alliance. On 1st September 2021, the project Circle U. ERIA (Empowering Research and Innovation Actions) was officially launched. ERIA will strengthen the Research and Innovation dimensions of Circle U. by supporting pilot activities in its Knowledge Hubs and empowering its early-career researchers.
What does Circle U. mean for the University of Vienna?
Membership of a European University Alliance opens up new horizons for study, research and international cooperation.
Climate change, democracy and global health
Circle U. Work Packages
Circle U.'s tasks have been divided into seven Work Packages (WPs). Until the end of 2023, the University of Vienna is primarily participating in WP1, WP2, WP3 and WP5.